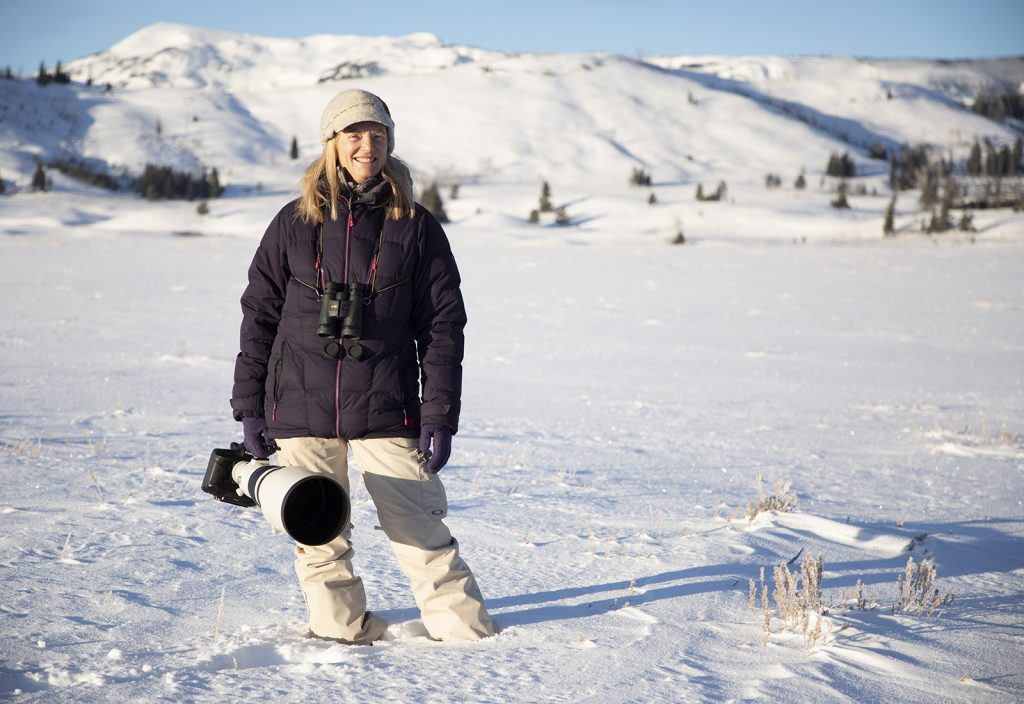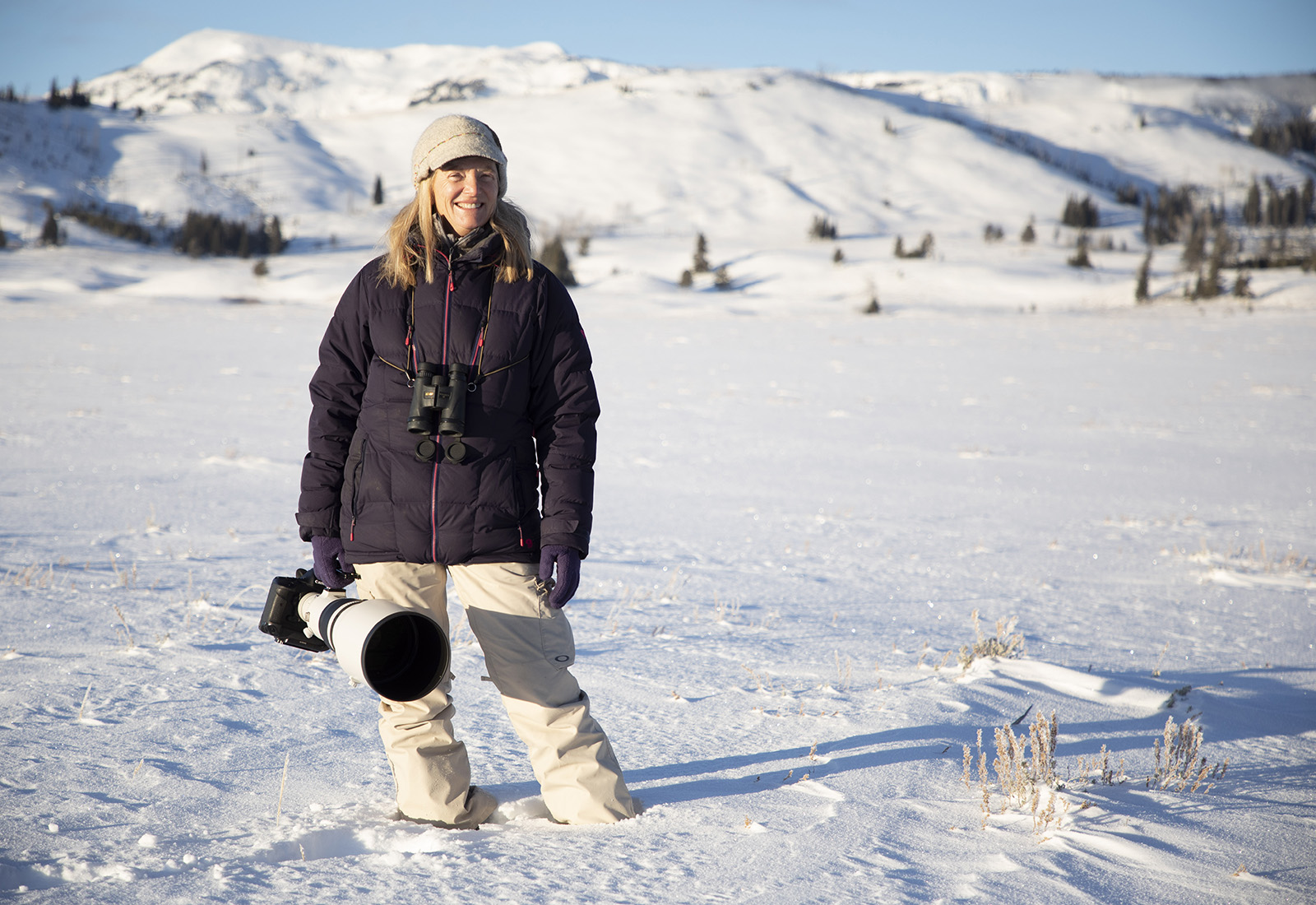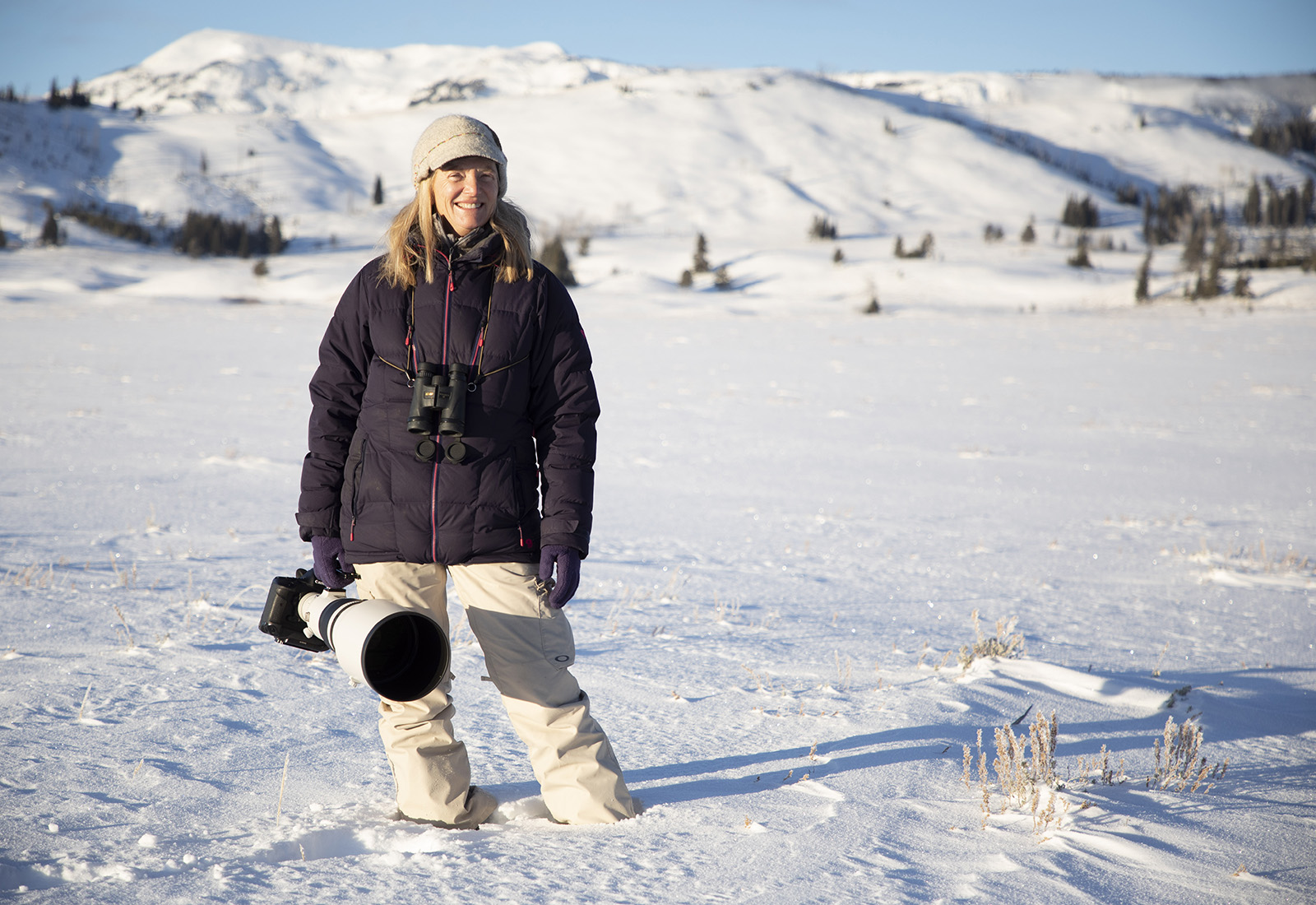 About The Artist
Journey | Awards | Prints | FAQ
Philosophy
I'm captivated by the natural world. Amazed and inspired by its intricacies and interactions. So I photograph it that way. It's about having the patience and faith to wait, watch and be ready when the decisive moment arrives to capture that engaging, intimate photograph as it happened in the wild.
Journey
My name is Cindy Goeddel. I'm a professional wildlife photographer, naturalist, and the owner and principal artist of Goeddel Gallery. My passion lies in capturing images that convey the story and spirit of wildlife, and inspiring others to celebrate and protect the land we share.
I came to Montana in 1999 to live in one of the last great intact ecosystems. The land ignited a passion in me for photography, and I began using it as a way to express my love of wildlife. In 2010, I decided I needed to know more about this place I had fallen in love with and enrolled at Montana State University to study Ecology and Fish & Wildlife Management.
After years of intimately exploring the Rocky Mountains and other wild regions around the world, mercilessly pushing myself to master higher and higher levels of photographic capability, I decided I had something to share as a photographer. I began guiding and teaching photography in Yellowstone National Park and have been fortunate to have received international recognition for images from those workshops. It has been one of the great joys of my life to see my passion for wildlife kindle in others.
At some point, I realized that I had created a significant body of work, and that I had something to say as an artist. Friends and colleagues made it clear more people deserved to experience my photography, have a place to buy it and bring it home to their lives. That was the start of Goeddel Gallery, and my way of beautifully, yet honestly, taking you into the wild that I've come to know and love.
Awards and Recognitions
All of photographer Cindy Goeddel's images on GoddelGallery.com are for sale. Many have been published in Planet Earth II, National Wildlife, Time, Audubon Magazine, and in numerous regional and local publications in the Rocky Mountains. She has also received notable awards at national and international competitions including:
NANPA – Best in Show – 2015 & 2016
Peter Pan's Shadow, An Otter Runs Through It
National Wildlife Federation – First Place 2009 & 2015
Treeangle, Bison Breaking Trail
Nature's Best 2019 National Parks: Three images TOP 100
Bison Breaking Trail, Pack Mates, Kestrel On Lamar
TIME -Most inspiring nature photographs from 2016
Banff Mountain Photography Competition-Best Photo 2009
Lone Wolf Howling
Wyoming Wildlife Grand Prize 2016
Peter Pan's Shadow, Mammals, Professional Division
2012, 2018 and 2019 Audubon Six photographs TOP 100
Love Offering, Litter Dipper, Hole to Hole Delivery, Sandhill Cranes Aloft, Bobcat Stalking Mallard, Red-Naped Sapsucker in Nest Cavity
Cindy Goeddel is an Adobe Lightroom Expert. She developed and continues to teach an Adobe photography course called Foolproof Digital Workflow. You can sign up to take this course by contacting her here.
Cindy Goeddel still intensely enjoys leading photography workshops in Yellowstone, Alaska and Africa. You can sign up to join one by contacting her.
Limited Edition Lumachrome Prints
All photographs on Goeddel Gallery are sold as limited edition prints. Each is signed and ships with its certificate of authenticity. All limited editions have only 50 images, after which no additional prints can or will be produced. As prints in a limited edition are sold, the price of the remaining prints will increase.
The Lumachrome process is an exciting new innovation infinitely superior to photo paper prints, and we are engaging it to produce all Cindy Goeddel Limited Editions. Not only does it protect your photographic art, but it also creates stunning visual depth, preserves incredible detail, and allows the brilliance and vibrance of the colors to shine through.
Here's how it works. First, the photo is printed in rich, transparent inks on a bright white, museum-quality photographic paper, preserving the brightness of the image. It is then sealed between two sheets of clear acrylic several millimeters thick, completely encapsulating it. A rear floating frame is then mounted to the back of the photo, making it stand off of the surface on which it is displayed.
Cindy Goeddel Limited Editions have three framing options. When a frame is purchased, a choice of liners (mats) are also available. These options can be viewed and selected when purchasing the photograph.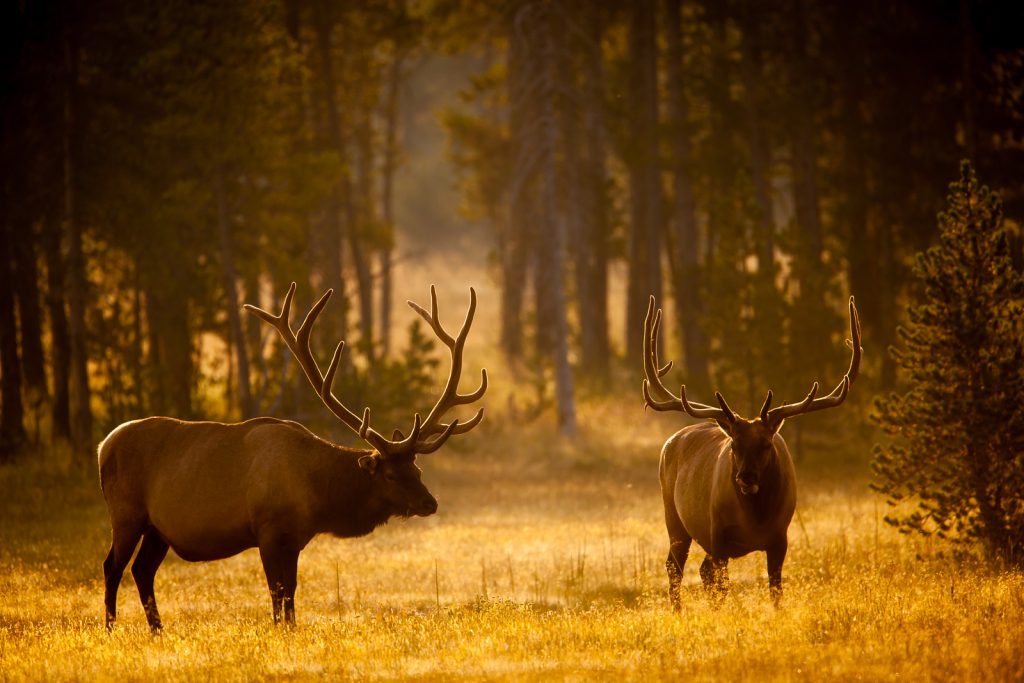 FAQ
How do I get in touch with Goeddel Gallery?

Cindy Goeddel is happy to speak with collectors and assist any way she can. Cindy or her representatives can be reached at cindy@goeddelgallery.com or at 858-848-4150.

What is a Limited Edition?

A fine art limited edition is a rare asset sought after by art collectors, and editions may be offered from two to several thousand prints. The more limited the edition, the more collectable and valuable the artwork. Goeddel Gallery limited editions have only 50 prints, regardless of size.

What is an Edition?

An edition is a set of original works of art–usually prints–produced by or under the supervision of the artist who created it. Each fine art print in the edition has unique qualities and can vary slightly because each one is created individually.

Why do the prices of your limited editions increase over time? 

Cindy Goeddel Limited Edition Wildlife Photography is produced in editions of only 50 total prints. Because fewer prints in the edition make each print more collectable and valuable, the price increases as the edition gets closer to selling out.

What is an Artist Proof?

The term artist proof is used in connection with limited edition prints. We will produce only 5 Artist Proofs per photograph, regardless of size. These editions are reserved to be distributed at the artist's discretion.

Does Cindy sign and number her work?

Absolutely! Each Goeddel Gallery Limited Edition Artwork is signed and numbered on the face. By request, and when available, the client may be able to select the edition number.

Do you authenticate the artwork?

Yes! A Certificate of Authenticity is included with every Cindy Goeddel Limited Edition Wildlife Photograph, verifying your purchase.

What are Lumachrome® Acrylic Fine Art Prints?

Lumachrome is an exciting innovation infinitely superior to photo paper prints. Not only does it protect the photographic art, but it also creates stunning visual depth, preserves incredible detail, and allows the brilliance and vibrance of the colors to shine through. The photo is printed in rich, transparent inks on a bright white, museum-quality photographic paper, preserving the brightness of the image. It is then sealed between two sheets of clear acrylic several millimeters thick, completely encapsulating it. A rear floating frame is mounted to all Lumichromes, allowing them to stand off the surface on which they are displayed.

Can you frame my artwork?

Certainly! Each Cindy Goeddel Limited Edition Wildlife Photograph comes ready to hang with a invisible rear floating frame that allows the acrylic print stand off the interior wall. No external frame is required, but for a more traditional look, we offer three external framing options. When a frame is purchased, a liner (mats) is included in the price of the frame. These options can be viewed and selected when purchasing the photograph.

How do I hang my artwork?

Each Cindy Goeddel Limited Edition Wildlife Photograph ships with the proper hanging hardware for its size and framing options. We use a French cleat system ensuring the artwork is securely hung. Drywall anchors can be employed, but we recommend anchoring the French cleat into wall studs. Please note, because of the size and value of Goeddel Gallery Limited Editions, we do recommend professional installation. Neither Goeddel Gallery Fine Art nor any affiliated carrier can be held responsible for damage incurred during hanging or during any secondary transportation after initial delivery.

How do I clean the image area of my artwork?

The Lumachrome surface of Cindy Goeddel Limited Edition Wildlife photography is very durable, but it can scratch, so care is required when cleaning. We recommend a microfiber cleaning cloth for the job. Be sure to remove any dust or debris from the cloth before touching the surface and use a gentle cleaner such as Brillianize or an eyeglass cleaner for resin lenses. Ammonia, alcohol and paper towels are all to be avoided as they can damage the Lumachrome surface and can give it an electrostatic charge that attracts dust.

How do I clean the frame of my artwork?

If framed, all Cindy Goeddel Limited Editions have a very durable wood frame that should require no more than occasional dusting. If spots or debris need to be removed, try a microfiber cloth damped with simple warm water first, and avoid chemical cleaning products as they may damage the color and finish.

How do I light my artwork?

The Lumachrome process on which all our limited editions ship, is known especially for its preservation of brilliance, color and detail in the image, and proper lighting only maximizes these qualities. The right lighting is often said to make the image 'glow' as if backlit. While we ideally recommend the guidance of a professional interior designer, lighting specialist or licensed electrician, great results can be achieved with Soraa MR16 LED bulbs in fixtures installed specifically to light your artwork.

What type of payments do you accept?

We accept major credit cards, Google Pay and Apple Pay.

Is Shipping Included in the price?

Free Shipping is included in the lower 48 United States. Shipping costs are not included and are required for Alaska, Hawaii, Puerto Rico, and all international orders. Collectors are responsible for all duties, taxes, customs and any other fees imposed by the country in which the art is delivered.

Do you ship internationally?

Yes, we ship all over the world.

How do I check the status of my order?

We will notify you by email with a tracking number when your order ships. A direct signature will be required upon delivery. Please contact us at any time with any questions regarding the status of your order.

How long before my order arrives?

The production process requires time for printing, curing, inspection, packing and shipping. Typically, you should expect about 4 to 6 weeks from order receipt to shipping. Once shipped, your tracking number will let you know when to expect delivery.

What should I expect when the shipping crate arrives?

A direct signature will be required upon delivery. Please do not accept shipment if the lid is not screwed to the crate. Also please refuse delivery if the crate is heavily taped with clear tape, as we do not use clear tape, and this is an indication that the box has been resealed by the carrier.

How do I open the shipping crate?

The shipping crate must be opened along the screws for product quality guarantee. We recommend using a power drill with a Phillips head bit. Please note that our product quality guarantee cannot be honored if the crate is opened in any other manner.

How long do I have to inspect the artwork and report any damages?

You have 24 hours from the time of delivery to inspect your artwork thoroughly for any damages.

My product arrived damaged in transit, what should I do?

If shipping damages are extremely noticeable with large punctures to the outside, please refuse shipment immediately, request proper notation and take photos if possible. This will ensure faster claim processing and replacement. Please contact us directly within 24 hours of delivery with documentation so that we may get a replacement into production right away.

Is my artwork insured during transit?


Absolutely. We insure all our shipments and will replace or repair any damages that may occur in transit from our printing facility to the destination on your order. Please note we cannot insure shipments after they have been transported from the original delivery destination. 

Can I update my address after I have placed my order?

If you need to change the destination address, please contact us immediately and we will try to reroute the order, but additional fees may be incurred. If you have already received a tracking number, we are unfortunately not able to make any changes.

Do you accept returns?

Every Cindy Goeddel Limited Edition Wildlife Photograph is a bespoke production made to order. As such, we are unable to accept returns or exchanges after your artwork has been produced.

Is Cindy still teaching and guiding Wildlife photography workshops, and how can I join in the adventure?

One of Cindy's great passions is guiding and teaching wildlife photography workshops. Over long, hard, intense days, you'll be inspired and driven to master your photographic craft. Honestly, you might need a vacation after one of these workshops, but you'll return home enriched and rewarded with new photographic skills, incredible wilderness experiences, and quite possibly some of the best photos you'll ever take. We'd love to have you join us! Please visit goeddelphotography.com for more information. Or contact us directly at cindy@goeddelgallery.com for inquires on private tours.

Are you still teaching your famous foolproof Adobe Lightroom Classic Workflow?

You bet! Maybe now is the perfect time to finally get your photos organized? If so, join Cindy for an online personalized Lightroom Classic Workflow Course. Cindy teaches the art and science of Lightroom one-on-one from the comfort of your home. Progress at a pace that works best for you. Zoom allows a live video course with personal interaction, shared screens and chat, and you can choose dates and times that work with your schedule. Please visit goeddelphotography.com for more information. Or contact Cindy directly at cindy@goeddelgallery.com to begin the course.

Can I use the images found on your website?

All images contained within this website are the copyright of Goeddel Wild Life. All images and content are the property of Goeddel Wild Life. Images may not be in any way reproduced, copied, pasted, printed or scanned. Read More