Own limited edition wildlife photography from Goeddel Gallery and experience a new level of excellence in fine art.
Goeddel Gallery Limited Edition Wildlife Photography is the perfect way for nature lovers to own fine art décor that is beautiful, authentic, honest, and valuable. Let these stunning works bring a sense of the wild into your home, office, or any other space in your life.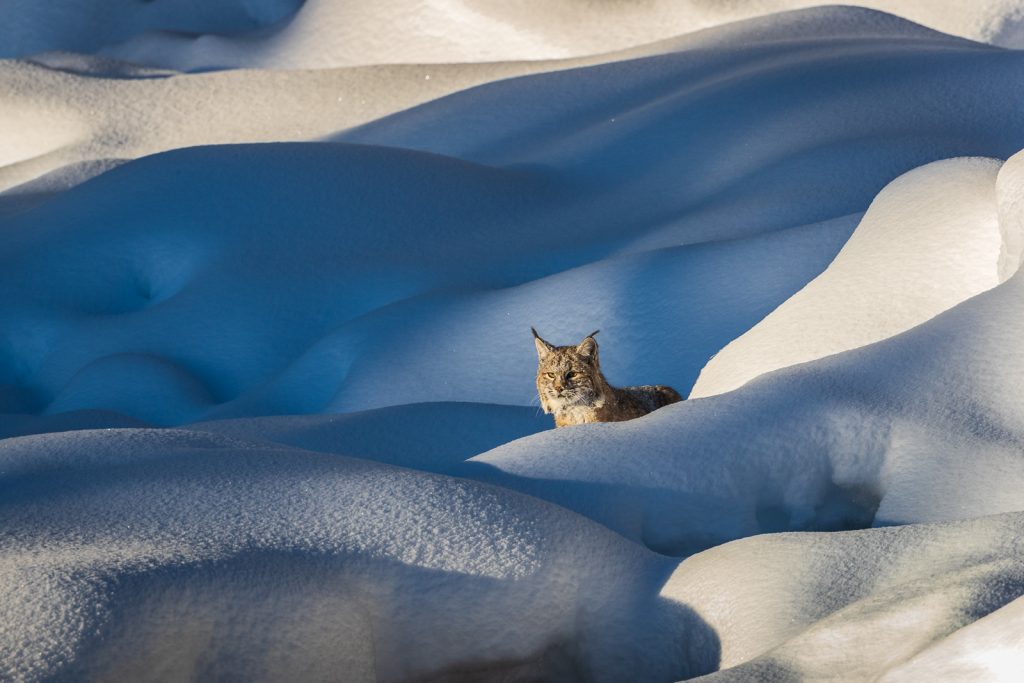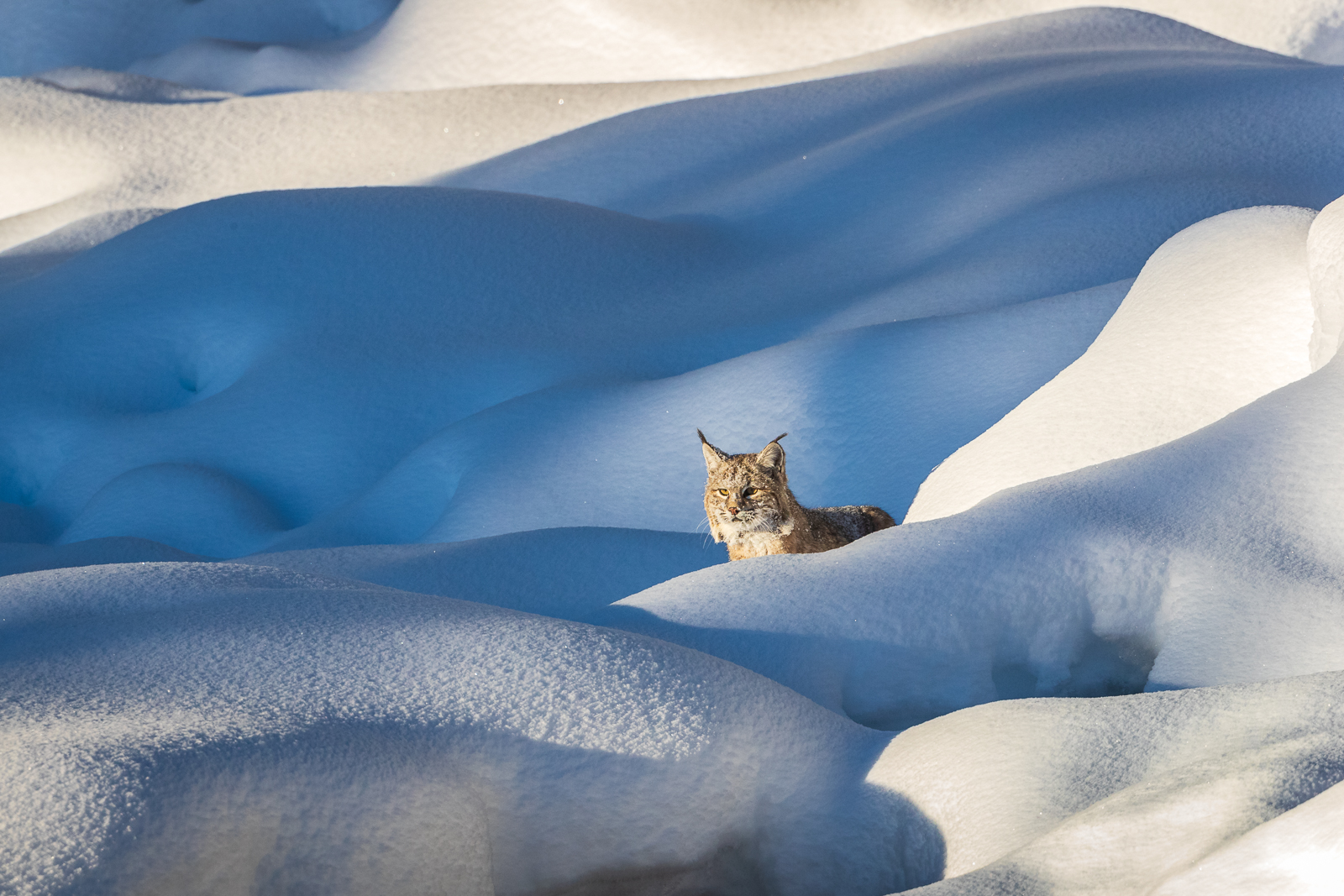 Cindy Goeddel – As Real as it Gets
Cindy Goeddel, our principal artist and owner of Goeddel Gallery, is both wildlife photographer and naturalist. Her arresting images are both masterworks of photographic fine art and strikingly honest captured moments of life in the wild. Learn more about Cindy, her journey and philosophy, and her stand-alone style that makes her unique among photographic fine artists.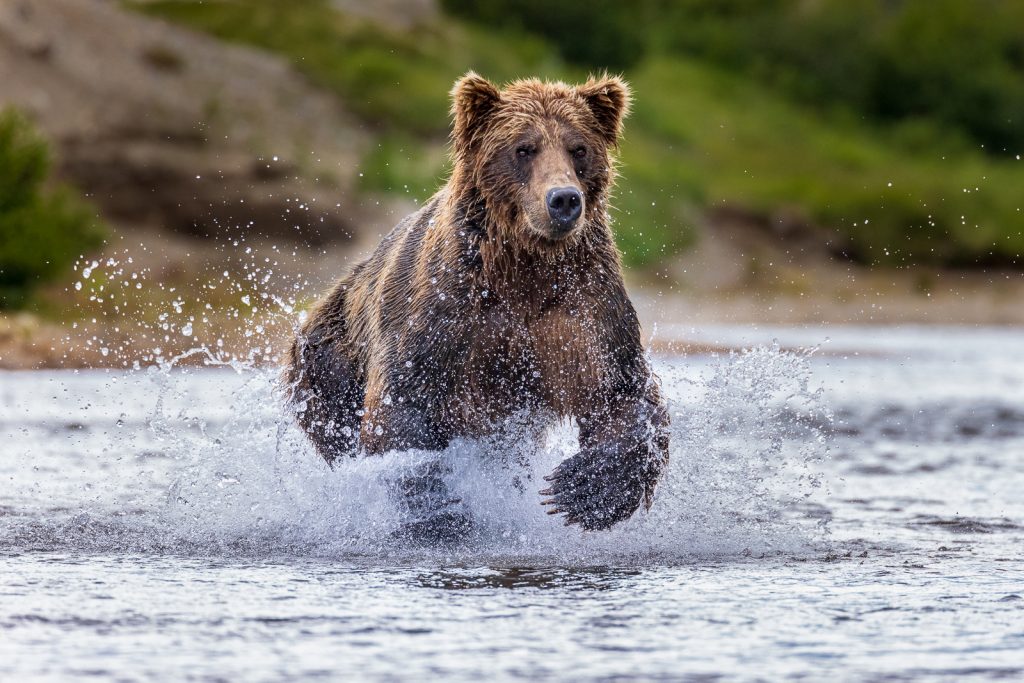 All Limited Editions
A fine art limited edition is a rare asset sought after by art collectors and editions have anywhere from two to several thousand prints. The more limited the edition, the more collectable and valuable the artwork.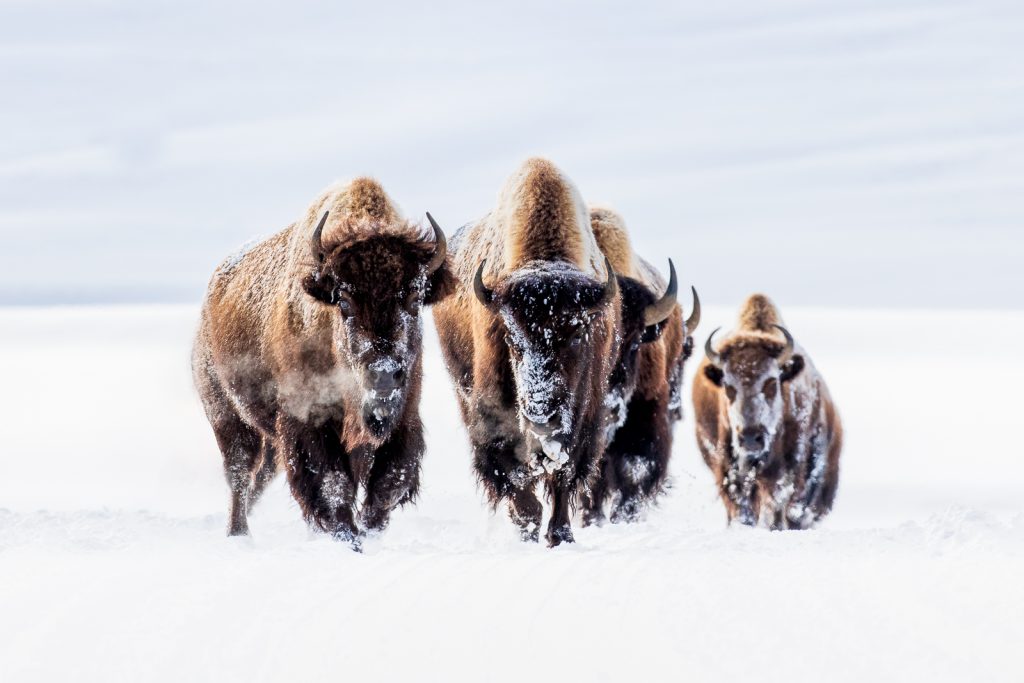 Each Goeddel Gallery wildlife photograph is sold as a limited edition of only 50 signed and numbered prints. When an edition sells out, we retire the image and there will never be another reprint of it. As the edition comes closer to being sold out, the price increases for the remaining prints.
Limited Editions Authentic as the Images Themselves

What is a Lumachrome?
All of Cindy Goeddel's Wildlife Photography is custom produced as luxurious, museum quality Lumachrome prints. This exciting innovation has become the gold standard for photographic fine art and produces vivid color, stunning three-dimensional depth, and the highest resolution possible for ultra-sharp clarity.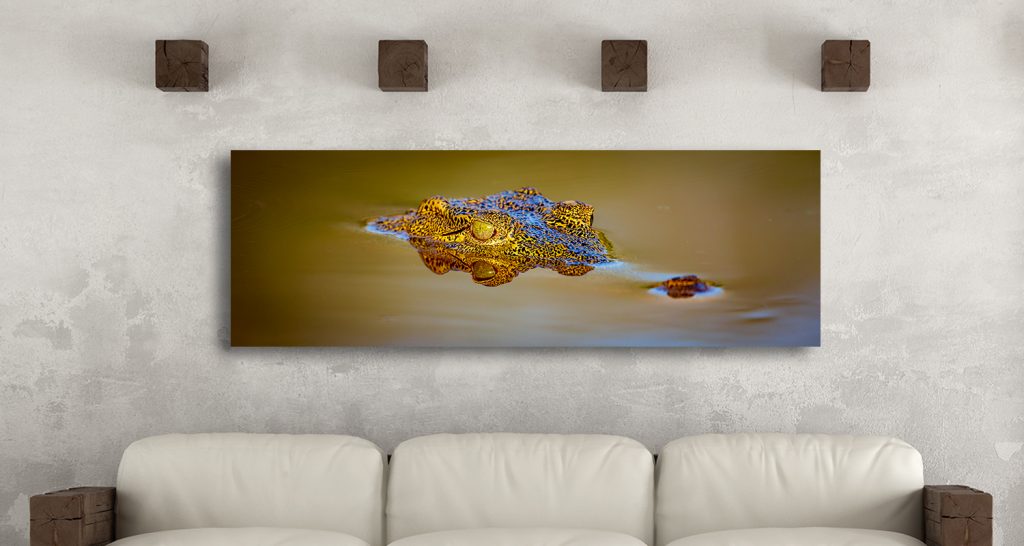 Here's how it works: First, the photo is printed in rich, transparent inks on a bright white, museum-quality photographic paper, preserving the brightness of the image. It is then sealed between two sheets of clear acrylic several millimeters thick, completely encapsulating it. A rear floating frame is then mounted to the back of the construct, allowing it stand off of the surface on which it is displayed.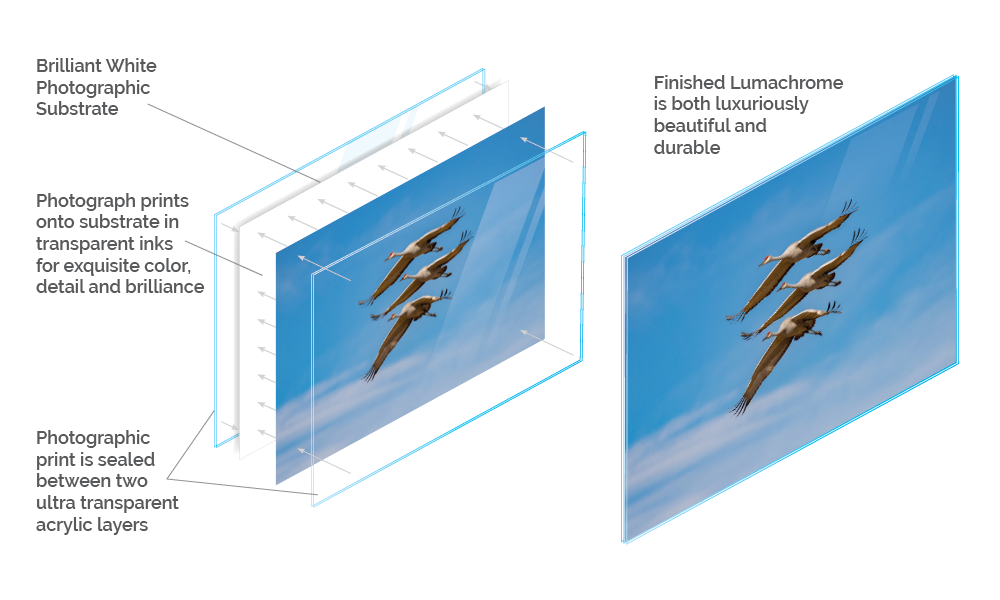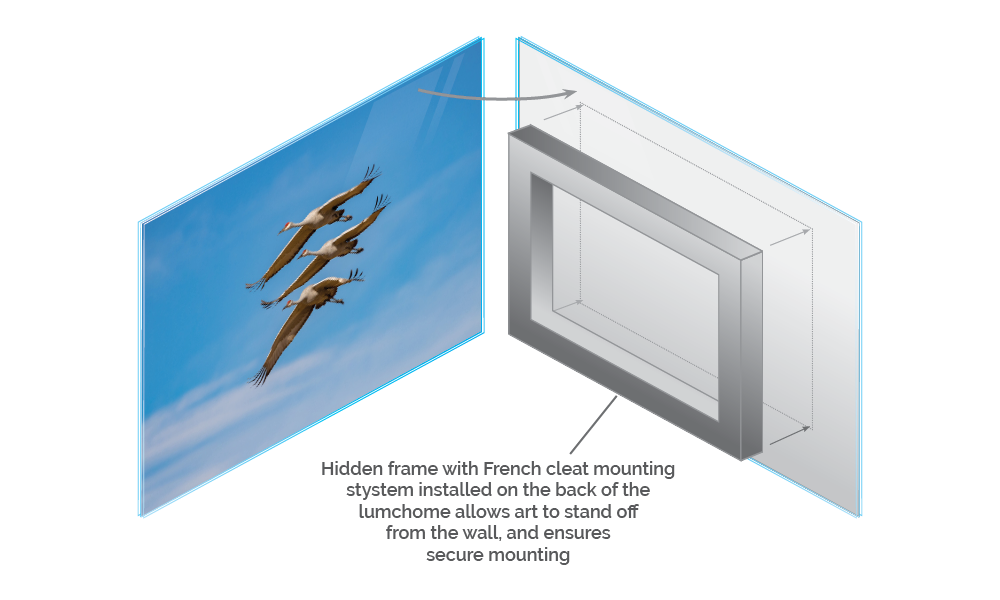 Framing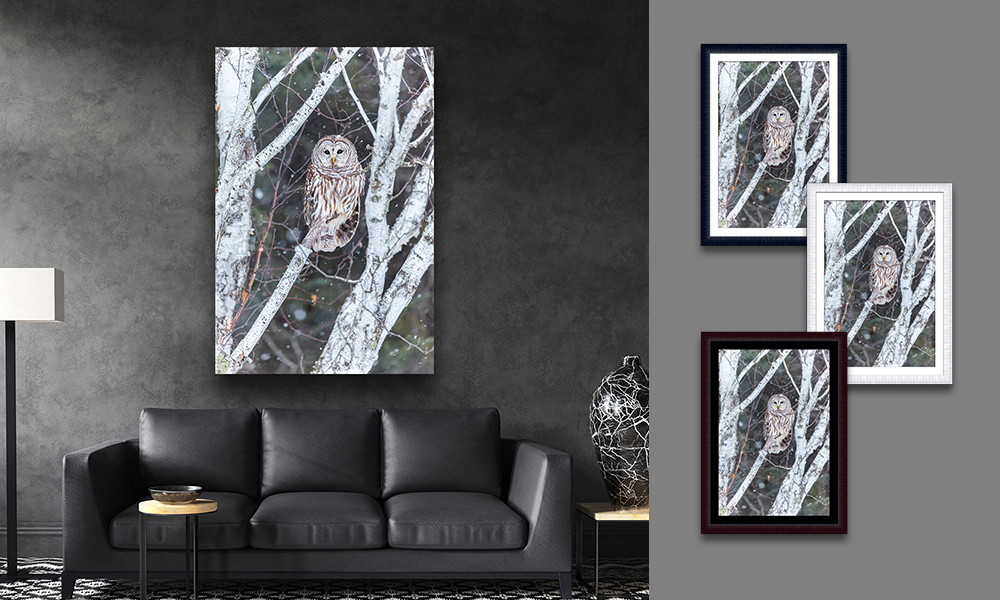 Lumachrome acrylic prints are created specifically for impressive display with no external frame. Hidden on the back of the print is a floating frame with a French cleat, allowing the piece to stand off of the surface on which it is displayed.
However, if a more traditional look is desired, we also offer a striking 3 1/4" handmade natural wood frame from Roma Moulding in three colors – Charcoal Black, Cloud White, and Cocoa. When a frame is selected, a 3" liner is also included in white or black. The drop-down menus above will show how your art looks with or without framing.
Sizes for Any Space
Whether you are seeking art for an intimate office setting, a grand entryway, or your building's reception lobby, Cindy Goeddel Limited Edition Wildlife Photography has a size to bring a sense of nature into the spaces in your life.